The URL of the download page is listed on the attached Power PDF license certificate.
Open a browser on the computer and enter the URL printed on the license certificate. Follow the procedure on the website to download(*) and install the product.
*It may take some time to start downloading.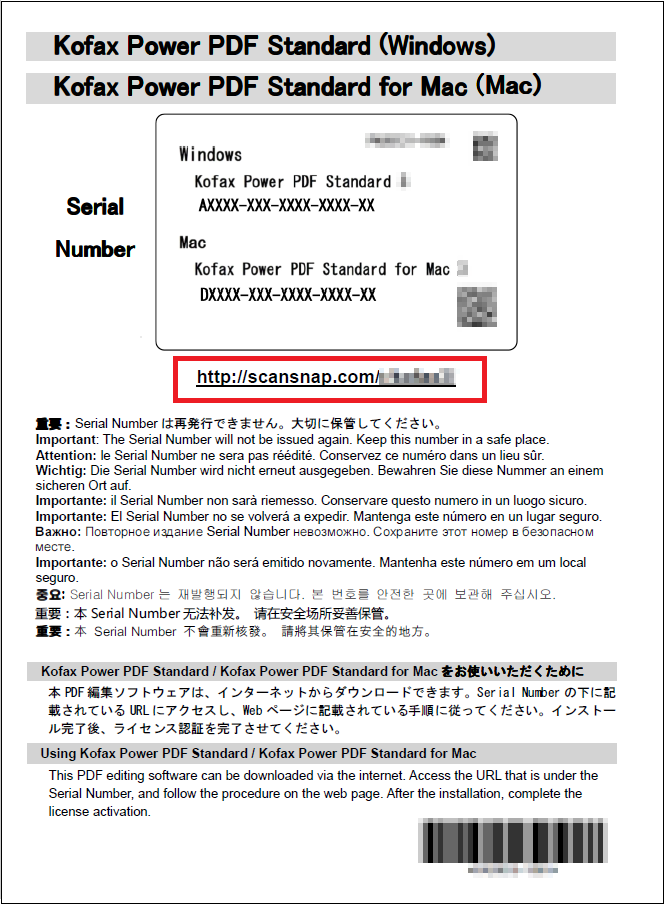 The image shows a Kofax product as an example.
If your scanner is bundled with a DVD-ROM for Power PDF Standard/Power PDF Standard for Mac, it is not available for download.