This error occurs when you moved the file you tried to open to another folder via Windows Explorer. Move the file back to the destination shown in the error message.
If the file has already been removed from the computer, remove the file information from ScanSnap Home and scan the document again.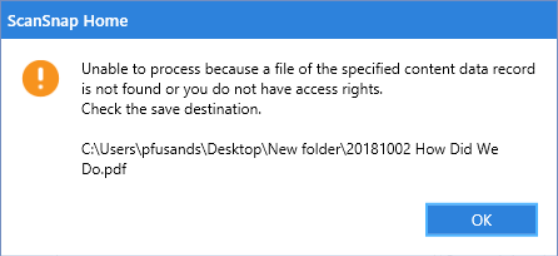 For example, when the error message above appears, place the file 20181002 How Did We Do.pdf at C:\Users\pfusands\Desktop\New folder.