As for OS X v10.8 or later, the following error message appears when trying to open the installer that was downloaded from the web site without the digital signature applied, so that it cannot be installed.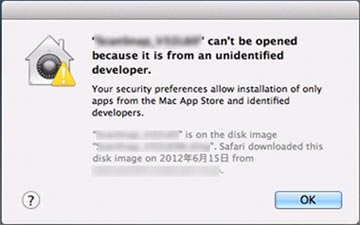 Note:Even when the digital signature is not applied to it, the error does not occur with the installer that is obtained from the Setup DVD or the online update it is performed with.
Follow the workaround below to start the installation.
Workaround
Step.1
Click the icon of the downloaded installer with the [Control] key held down and then select [Open] from the menu.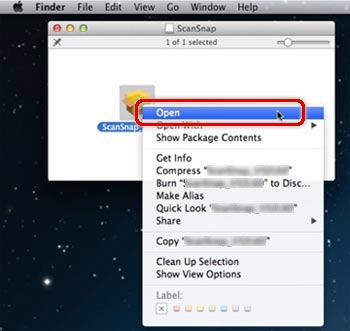 Step.2
The warning message ""xxx" is from an unidentified developer. Are you sure you want to open it?" appears. ("xxxx" shows the filename of the installer.)
Click [Open] to start the installation.