You can check where images are saved in the main window of ScanSnap Home.
Select which image you want to know the save destination for, then check the save destination path in [Save destination] under [Basic information] displayed on the right side of the main window.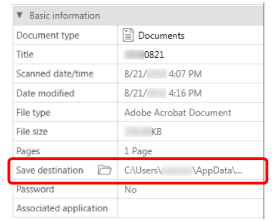 If you use Windows OS, the default save destination is a hidden folder.
Change the settings to show hidden files in File Explorer.